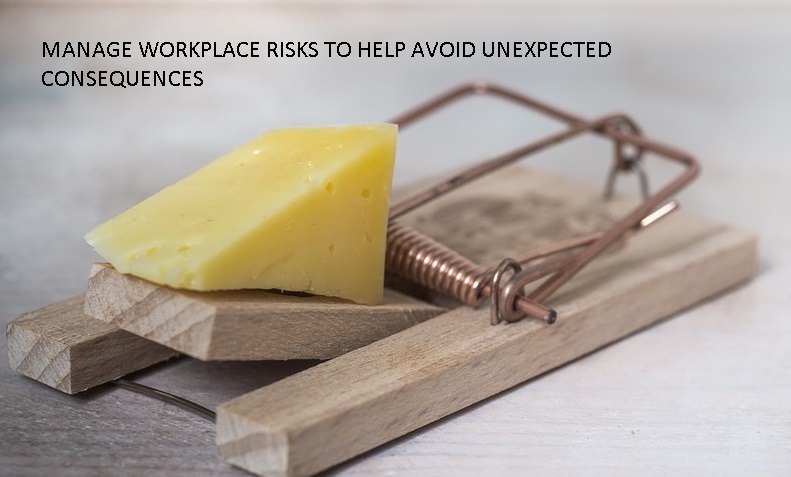 OVERVIEW
Do you operate or manage a small business and need to know more about risk management? Then this short course is for you!
This mini course gives you a thorough overview of the steps you need to take to manage risk in small business. It discusses:
What is Risk Management?
The Risk Management Process
Risk Assessment Matrix (Heat Map)
Documenting Risks: using a Risk Assessment Control Form and Risk Impact Analysis Register
Response Planning – Control Measures
Work Health and Safety
This course is self-paced and ONLINE.
As well as learning about risk management essentials for small business, we hope to help you to meet DP Training & Consultancy's 5C's of professional growth and development.
COURAGE: The courage to apply what you learn to your own business.
CARING: To consider how your business impacts on others and how you will care for them
CONFIDENCE: That by moving through this mini course, it will improve your confidence and maybe even help you to take the next step in your business.
COMPETENCE: That through practice and application you will gain competence.
COMMITMENT: By doing this mini course you are making a commitment to yourself to learn and take another step toward your business goals.
If you are a small business owner register for the online
courses here
If you are an employee or looking for employment register for the online courses here
COURSE FEE
The fee for the course is $55.
Inclusions
Self-paced (up to 3 months)
Tech support (any issues, give us a call or email)
Option to access a business support trainer face-to-face at Bowen Hills, Brisbane venue (Wednesdays)
Phone, email and/or zoom access to business trainer to answer questions
Certificate of Participation