Developing Personnel Training & Consultancy
DP Training & Consultancy has been developed to meet industry demands in providing a range of quality adult vocational education and training programs for the Community Services, Health & Business Industries. Whether you are seeking professional development workshops or competency based training, DP Training & Consultancy can deliver a course to address your needs.
All courses listed on our scope of registration are nationally recognised and comply with the Australian Quality Training Framework, State and Federal regulatory body requirements.
In order to meet industry demands we have identified the need to offer flexible delivery options for all students. We are aware that in today's world many adult participants juggle the daily demands of family, work, study and social commitments. DP Training has developed flexible learning programs that match all student individual circumstances.
DP Training offers flexibility and choice for students to participate in accredited courses through;
Face to face delivery, attending classrooms – day, weekend or evening classes
E-Learning, online training and study options
External delivery, distance education – Students can enrol at anytime
Workplace recognition – Options to RPL, based on current employment skills and knowledge
Workplace learning programs – Options to study whilst working, complete assessments based on current employment skills and knowledge
Traineeships- for adults re-entering the workforce or who are currently employed but not yet qualified or for those who wish to gain a higher qualification.
Whether you are looking for a public course or in house training DP Training & Consultancy can deliver. We understand that it can be difficult at times for employees to attend training at external locations due to their busy schedules therefore we are also able to deliver training onsite at your workplace for small groups. Alternatively we can cater for group bookings at a community venue near you, if preferred.
All our trainers are professional, hold all relevant qualifications within their field, are caring and able to support each student complete their elected course. Our trainers make learning fun and interesting and incorporate a number of avenues to facilitate discussions within the group to achieve success and make the course enjoyable, effective and memorable.
A message to all prospective students
DP Training and Consultancy can offer all students a study option that suits your individual needs and provide ongoing support to cater to your individual circumstances.
At DP Training & Consultancy we understand that each individual has their own reasons to commence a study program, whether it is for ongoing professional development, changing a career path, gaining formal recognition for the work you do, returning to the workforce or simply starting out after time spent being away from a formal training environment. We are aware of the challenge it presents and offer assurance and encouragement to our students through providing a supportive, quality learning environment in order for you to reach your personal goals.
We are able to advise you on the course selection in order to gain the relevant qualification required for your choice of employment and career path and offer the skills and qualifications you require for a career in the Community Services, Health, or Business Sectors.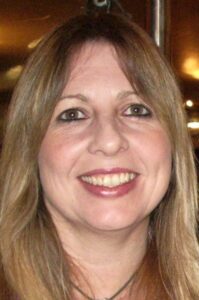 I know that your selection of a training provider is a major decision for you to gain the qualification you are seeking. I am confident that from the time you enrol with DP Training & Consultancy you can be assured that you have taken the first steps toward your goal and we will stand by you throughout your chosen pathway, offering ongoing support to see you complete your chosen study path and we will encourage you to seize all opportunities to gain new skills and be prepared for the road ahead.
Call us today and ask us how we can help you and your career!
Debbie Goodeve
EO/Training Manager