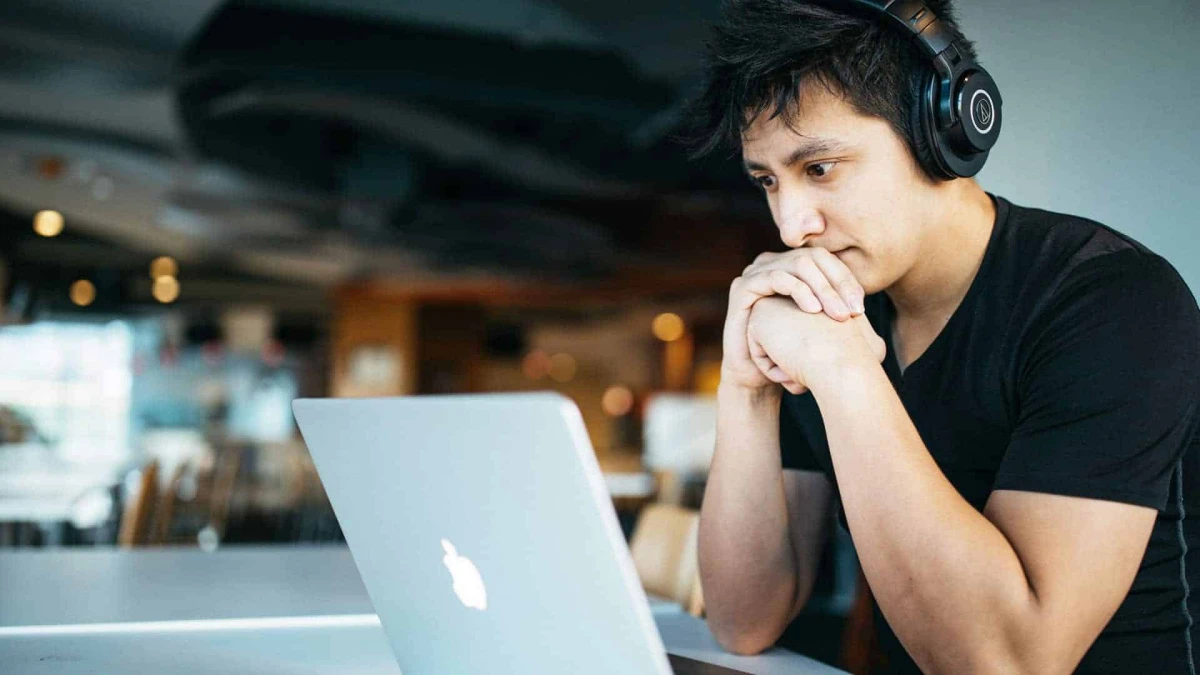 RPL Qualifications
Use the DP Training Recognition of Prior Learning (RPL) Pathway to convert your skills, knowledge and work experience into recognised qualifications. Study options available to fill any gaps in your skills, training and experience.
To determine if you are eligible for RPL and if it is the best option for your career advancement, you can take our "Skill Assessment Check" for free.
WHY CHOOSE DP TRAINING ?

Study Flexibility
Study Your Way! Helping you reach your study goals, no matter what.

Innovative teaching & Learning
Our industry experienced trainers and teachers help our students gain real world knowledge and skills

Support to reach your goals
Special one-on-one sessions every week to support students towards their individual goals or issues.

Above 80% Employability Rate
DP Training has been able to consistently provide job placements to students who study here.

Huge Network of Graduates
Be a part of our valuable graduate community, consisting of DP training graduates making an impact in the industry all around Australia.

Organisational Development Training
Turn your staff into high performing teams with specialised skill set trainings.

Scholarships and Student Funding
State sponsored funding available to eligible students

Career Pathway
A new way forward for your career.
Be in Demand with Our Professional Training Courses
DP Training & Consultancy has been developed to meet industry demands in providing a range of quality vocational education and training programs within a range of industries.
DP Training and Consultancy can offer all students a study option that suits your individual needs and provide ongoing support to cater to your individual circumstances.
Why wait. Enrol today!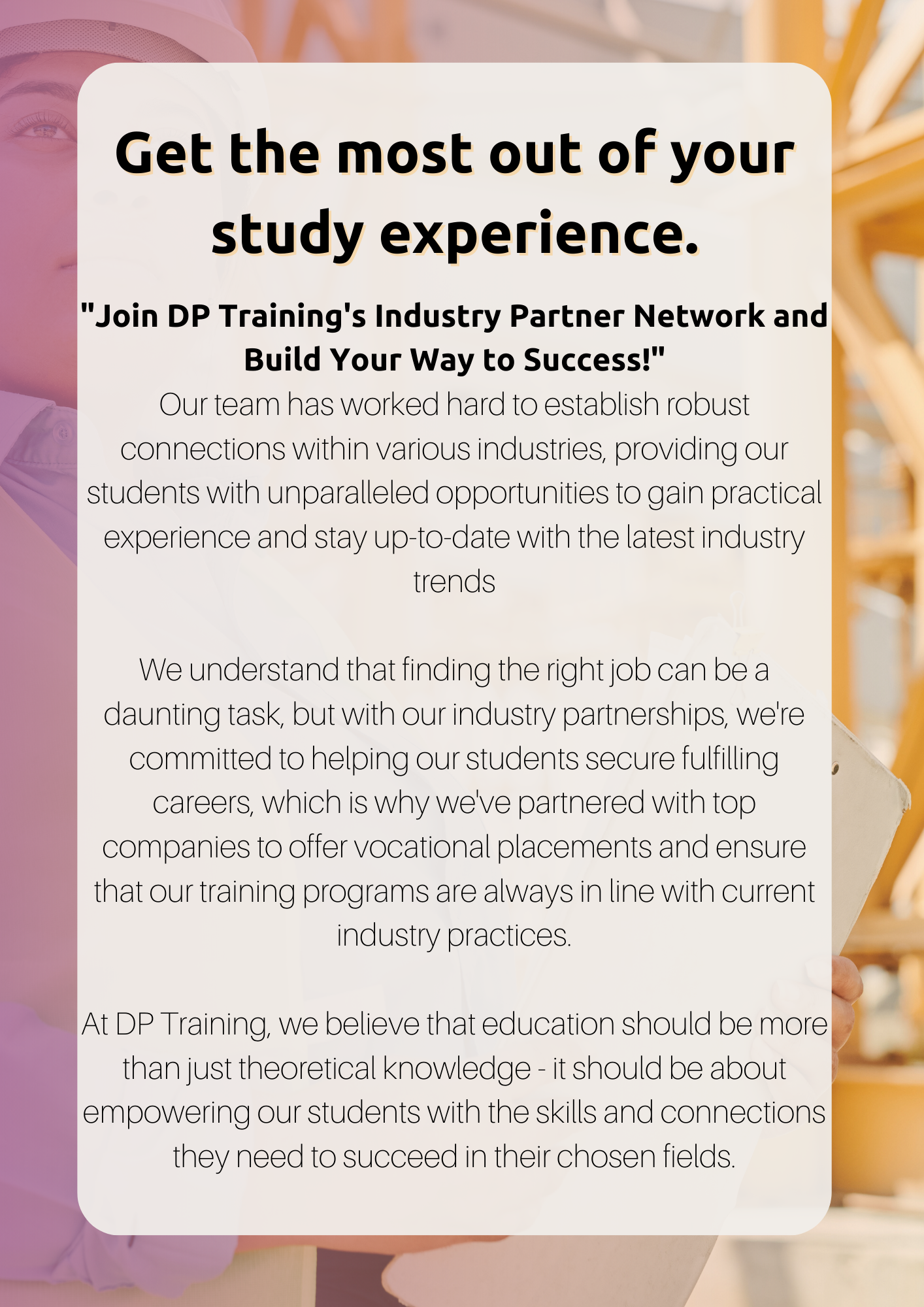 Head to our Industry Partners – Job Vacancies page and take the first step towards building a strong job network that will set you up for a lifetime of success!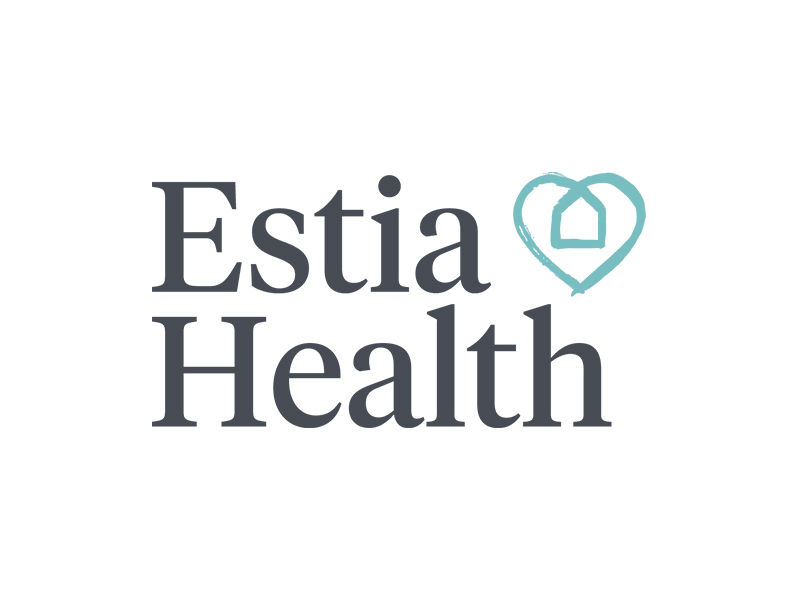 Monisha OSullivan
Workshops
Mamta Varma
Community Service Course
Monique Maccari
Phillip was insightful and knowledgeable for the epilepsy training. Good session.

Philip Simon ! Amazing Trainer and Assessor. I thoroughly enjoyed learning at DP Training because of Philip. His classes are wonderful to attend and it motivates us to learn and achieve our goals. Thank you so much Philip 😊
Philip was amazing during all the training! Very ludic, lots of knowledge, demonstration and I did learnt a lot. I do recommend the training and do it with Philip!

Sajeewa Dilhani
I'm very pleased with DP training institute. Trainer/assesor's support was amazing thought the course.

Community Services Course
Community Service Course
Joan Ross
My experience with online learning was a first for me. The timing once a week and hours in the evening suited my timetable perfectly.

A few technical issues but I eventually navigated my way thru, with Philip help.

This was a good fit, thank you DP Training Pty Ltd.
Philip has excellent teaching skills, clear instructions and good patience to understand his student.

Community Service Course
My overall experience has been positive and wonderful. Meeting other beautiful humans in my zoom and practical classes to the support from trainer (Philip Simon). I highly recommend DP Training for anyone wanting to learn further or change their career.

Shellie
Community Service Course
James Wardle
Community Service Course
Anthony Cairns
Community Service Course
Tuscany Sproule
To everyone at DP training, I would like to thank all the staff at Dp Training for helping me achieve a certificate three in age, care and Community, at the time when I was needing to do a certificate 3 I was in full-time job and didn't have the time to take leave from work to do a classroom or attend a college, so I was recommended by a friend about Dp Training and she told me to give you guys a ring and within a short period I had signed up to do online training which allowed me to continue with a full-time job,,,
Phillip Simon has facilitated the competency based discussion and demonstration, he was very professional, presented the components of expectation clearly, indicated the level of knowledge and skill required. Phillip provided understanding and reassurance that calmed me and enabled me to focus on the task without too much anxiety, I am extremely happy I chose DP Training, big thanks to Phillip Simon!
Very positive experience with the team at DP Training !! All staff are prompt with replies and provide assistance and guidance throughout the whole course. Information provided within the units is detailed yet succinct and informative. You are provided with a range of resources to expand your knowledge during your course. I am currently undertaking a Certificate IV in Mental Health and could not recommend DP training more !
Michelle Bong
Great trainer, have been attending Philip's training for few times. He always has detail explanation and I learn something new in every session.

Community Services Course
Workshops
Roya S.
Attended a PEG training with Philip and found it very informative. Organised well and trainer and is very informative and knowledgeable. Thank you Philip

Workshops
DP training provides an informative and progressional training service. Would definitely recommend

Angela French
Workshops
Anne-Maree Fenwick
Medication Skill Set
Thi-Thi Lam
Community Service Course
Wynae Valach
DP Training has given me the confidence to now assist clients with their medication. I've really enjoyed the challenge of learning new skills in a professional & safe manner. A big Thankyou to Phillip for the time he took with me today doing the assessment. I wouldn't hesitate in doing any of the training courses they provide.

I've had a very positive experience with DP Training and my trainer, Philip. The course was run at a pace suitable to me and my learning. Philip was responsive, supportive and professional.

If you are thinking of looking to study a course ask for Nicole the trainer! She is someone who will not give up on you!!! She is amazing as are the rest of the staff.
Dp training strive to help students achieve their goals and are super helpful in person and over the phone. They truly care about your progress and completion of your chosen course as long as you are willing to engage in your own learning. Thank you Dp for your help and education! 🙂
Walshy1Jojo
It was an Induction day I wasn't really looking forward to beyond meeting other staff in a relatively new role for me. It was memorable, downright hilarious at times, practical, correction was clear and not punishing. We were encouraged to share our varied experiences in disability and aged care. The Kahoot minigame between sessions needs to be in all future compulsory training.

Community Services Course
Workshops
Martin L
As a mature age student, I feel I was very fortunate to have facilitator Philip Simon of DP Training provide the classroom tuition at Southport for the Certificate 3 in Individual Support (Disability). Philip presents with considerable interpersonal communication skills and was highly competent in delivering the relevant subject matter. I have no hesitation in recommending both Philip and DP Training as a training organization.
Community Services Course
5 stars training which was educational, informative and fun. Highly recommended. Coming back for manual handling and medication administration.

Natalia Borodin
Workshops
Nat Potae
Community Services Course
Vianney Tupas
Rail Infrastructure Course
Karina Gianneli
Having Karen help me through the theory of Certificate 3 in Aged Care Social Support (Aged, Home, Community) was an excellent tutor. Her understanding of the requirements to be a carer helps you understand what is required. I hadn't been in a classroom environment for some time, but she made it easier to adjust. Thanks, girls, for getting me a placement at Aspley Aged Care.
The course was run very professionally. There was plenty of time allocated for both theory and practical components of the course, with many opportunities for revision to ensure all students would have a good understanding of the content covered. The instructor Dallas Crowe was very knowledgeable and his approach to teaching was professional, encouraging and inclusive.
Debbie and other staff at DP training have provided Interact Australia quality training for our disability support workers. They have gone above and beyond for quick turnaround times. Thank you, DP Training! Interact Australia look forward to our continuing relationship with you.
Merrissa Lee
I had a great experience completing my advanced diploma of community sector management with DP Training. Helen, my RPL assessor, made the entire process completely stress-free! I would definitely recommend DP Training for anyone considering an RPL for their qualification.
Community Services Course
RPL
Tuscany Sproule
Very positive experience with the team at DP Training!! All staff are prompt with replies and provide assistance and guidance throughout the whole course. Information provided within the units is detailed yet succinct and informative. You are provided with a range of resources to expand your knowledge during your course. I am currently undertaking a Certificate IV in Mental Health and could not recommend DP training more!
Community Services Course
DP Training was a very positive experience. Philip was an amazing teacher, always friendly, helpful and supportive. I would highly recommend this training company.
Stacy Fagerlund
Community Services Course
zack leonar
Lois Soya
RPL
Karen Heard
The diabetes awareness workshop was very informative and well-organised. The trainer Philip was interactive and answered all my questions effectively.
What a great experience achieving qualification through the RPL process @ DP Training Consultancy. A very supportive facilitator Helen. Really good admin support - thanks!
Our company Marshall Freeman works closely with this business and have always found their staff to be professional, friendly and a pleasure to work with. We highly recommend working with this team, especially Debbie.
Staff Training
Eric Saltner
DP training group I recommend to anybody who wants to do certificate 2 in rail infrastructure the training provide insight into rail a very high standard of health and safety the Trainor Dallas himself delivers a professional understanding of rail throughout his training.
Rail Infrastructure Course
I Studied online through DP Training Based out of Bowen Hills with my Prac, The online platform was super easy to use. My Trainers were all lovely and willing to assist anytime. This particular campus is nice and all the staff are very friendly & willing to assist.
Carlo Kilroy
Rail Infrastructure Course
Dallas is a very engaging trainer. Throughout the course, there was no dull moment; he made sure that everyone in the classroom understood each unit and that they were competent to complete the task. I've completed 6 different training courses with 6 different trainers, but out of the 6 I've had, Dallas was the one trainer who made me feel welcomed and at ease. Would much recommend him to others who are interested in getting their Certificate II in rail infrastructure.
Community Services Course
Harley-Jean
Health Services Course
Susan Laffin
Amanda Hulse
Rebecca Glover
Thank-you DP Training, for supporting me through to successfully completing my certificate IV In Ageing Support-
I'm very happy with all the help I received from Helen Kimber, my trainer at DP Training; she was always very helpful, friendly and kept me motivated.
Prompt, friendly and informative assistance with enquiries. Thank you for making training a smooth process!
Community Services Course
Community Services Course
Health Services Course
Kaitlyn Millwood
Eunice Taylor
Abbie Pluples
I'll definitely recommend your services to friends in the industry; so smooth and such professionalism from the beginning with Kathy (Who was unbelievably helpful and so polite, One of the best over-phone experiences I have encountered, she was knowledgeable, and well-spoken) to the end process and payments.
I had the pleasure of having Sherrilee as my trainer at DP Training to help me complete my Cert IV in Leisure and Health. As a mature student, I was initially very anxious about returning to study.
I found Sherilee to be professional, very detailed in her communication with me, and patient with all my queries. She made my experience so much more pleasant.
To be honest, I am mostly grateful for the encouragement and support she gave me throughout the program.
Had a great experience here today! Learnt lots and feel confident going to care for clients with PEG feeding. Thank you Philip
Community Services Course
Community Services Course
PEG Feeding Course
Campus Locations
Brisbane
162 Abbotsford Road
Bowen Hills QLD 4006
Gold Coast
Level 3, Unit 7, 52 Davenport Street
Southport QLD 4215