From Idea to Implementation: Online Business Courses to Launch Your Startup
Are you an aspiring entrepreneur looking to bring your startup vision to life in Australia? Do you dream of launching a successful startup but feel unsure about the steps to take?
Turning your vision into reality requires more than just inspiration. It demands a solid understanding of business principles and strategies. That's where online business courses come in.
Taking the right business course will enable you to take your idea from the initial spark to full implementation.
In this blog, we will explore the importance of business courses in igniting the entrepreneurial spirit you need to launch your startup and also discuss courses that can provide a treasure trove of knowledge, skills, and practical insights.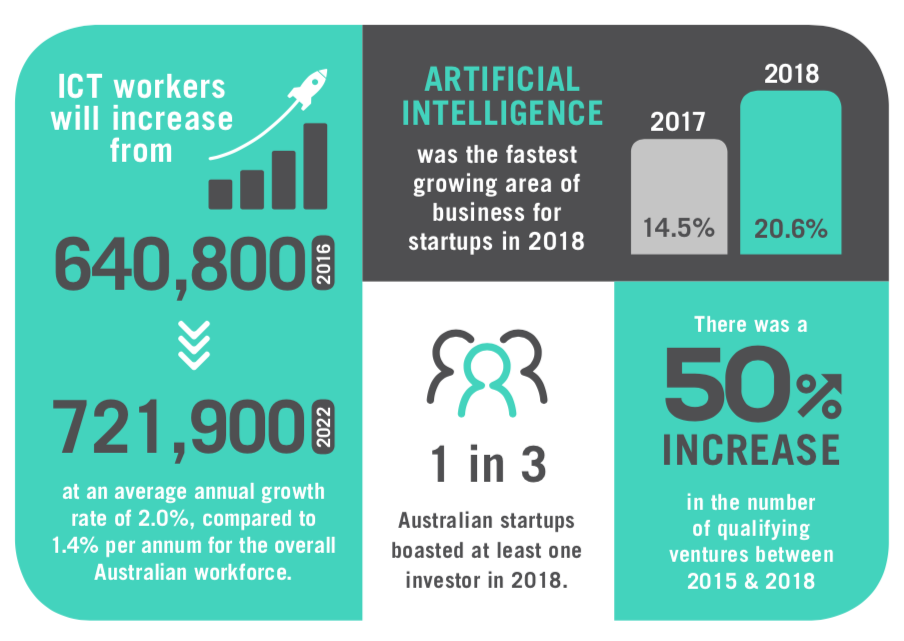 How Business Courses Can Help in Launching a Startup?
Business courses have become increasingly popular in recent years due to their numerous advantages for aspiring entrepreneurs. Whether you're starting a new venture or looking to enhance your existing business skills, these courses offer several key benefits that can significantly contribute to your success.
Business courses provide individuals with a comprehensive understanding of various aspects of running a business. They cover essential topics such as marketing, finance, operations, management, and entrepreneurship. By acquiring this knowledge, aspiring entrepreneurs can gain a solid foundation and be better equipped to make informed decisions while launching their startups.
Launching a startup requires a deep understanding of the current business landscape, market trends, and customer behaviour. Business management courses offer insights into market analysis, competitor research, and customer profiling. They help entrepreneurs identify opportunities, assess risks, and develop effective strategies to position their startups for success.
Business courses focus not only on theoretical knowledge but also on practical skills. They often include case studies, simulations, and real-world projects that allow individuals to apply their learning to practical scenarios. By honing problem-solving, critical thinking, communication, and decision-making skills, aspiring entrepreneurs become better prepared to navigate the challenges of launching and managing a startup.
Networking plays a vital role in the success of any startup. Business courses provide opportunities for networking with like-minded individuals, industry experts, and mentors. Discussion forums, group projects, and virtual events facilitate interaction and collaboration, allowing entrepreneurs to expand their professional network, gain valuable insights, and potentially find business partners or investors.
Business courses give you a chance to learn business strategies and effective tools from industry experts. These courses often feature guest lectures, webinars, or panel discussions by industry experts and successful entrepreneurs. These interactions provide invaluable insights and practical advice from professionals who have firsthand experience in starting and scaling businesses. Leveraging the expertise of these industry leaders can significantly enhance an entrepreneur's knowledge and increase their chances of success.
Essential Skills for Entrepreneurs
As an aspiring entrepreneur, you have a vision for your startup and an idea you believe can significantly impact the business world. However, turning that idea into a successful business requires more than a great concept. It demands a set of essential skills that can help you navigate the challenges and complexities of entrepreneurship.
These skills are not only crucial for launching your business but also for sustaining its growth in the long run. Here are some essential skills of an entrepreneur:
Conclusion
Online business courses are invaluable resources for aspiring entrepreneurs looking to launch their startups or business professionals to grow their existing skills. By understanding the startup landscape and acquiring advanced business management skills through the right business course, individuals can enhance their knowledge to navigate the challenges and complexities of the business world confidently.
Take your entrepreneurial journey to new heights with DP Training's comprehensive online business courses. Whether starting from scratch or aiming to advance your skills, our online business management courses provide the knowledge and expertise you need to launch and grow a successful startup. Enrol today and unlock your potential for business success!
Frequently Asked Questions
1. Are these online business courses self-paced?
Yes, these business courses offer the flexibility of self-paced learning. You can study at your convenience, progress through the modules according to your schedule, and fit your learning with your existing commitments. Whether you're working a full-time job, managing family responsibilities, or pursuing other endeavours, these courses provide the convenience and flexibility to accommodate your schedule.
2. Will I receive a certificate upon completing the course?
You will receive a certificate of completion upon completing the online business course. The certificate will serve as a recognition of accomplishment and can be a valuable addition to your professional portfolio. It will demonstrate that you have acquired the knowledge and skills mentioned in the course.
3. How can I choose the right business course for my needs?
Choosing the right business course depends on your business goals and the skills you want to develop. When choosing a course, you should consider factors such as course content, certification and credentials offered, duration of the course, mode of delivery, available resources, and scalability.