The Future of Logistics: Insights from a Leading Course
In today's fast-paced and interconnected global economy, efficient logistics management is essential for businesses to remain competitive and meet the demands of customers. Effective logistics can help companies reduce costs, improve customer satisfaction, and increase profitability.
Logistics refers to the planning, implementation, and control of the flow of goods from the point of origin to the point of consumption. It includes the management of all aspects of the supply chain, including procurement, production, transportation, storage, and distribution.
The Current State of Logistics in Australia
The logistics industry is a crucial part of the Australian economy, supporting a variety of industries, including manufacturing, retail, and agriculture.
With the growing demand for global trade and the continued growth of e-commerce in Australia, the industry is expected to expand. There is a high demand for skilled logistics professionals who can manage complex and ever-changing logistics operations.
Despite its growth, the logistics industry in Australia is facing various challenges, such as increasing transportation costs, a shortage of skilled workers, and the need to adopt new technologies to keep up with the fast-paced market demands.
According to the Australian Bureau of Statistics, about 27% of businesses in the logistics industry experience difficulty recruiting skilled professionals. In addition, 78% of businesses also believe they will continue to face skilled labour shortages.
Due to the rising skill shortage in this dynamic and constantly evolving field, it is crucial for individuals to reskill and stay updated with the latest trends, technologies, and best practices in logistics.
Enrolling in supply chain and logistics courses such as the TLI20419 Certificate II in Warehousing Operations or the TLI30319 Certificate III in Supply Chain Operations can provide valuable knowledge and highly sought-after skills in the logistics industry.
The Scope of a Career in Logistics in Australia
There is a high demand for skilled logistics professionals in Australia, including roles such as logistics operators, warehouse operators, supply chain operators, supply chain managers, and transportation specialists. With the industry's expected growth, the demand for these professionals is likely to increase.
Completing warehousing and logistics courses can provide individuals with the necessary knowledge and skills to enter the logistics industry or progress in their careers.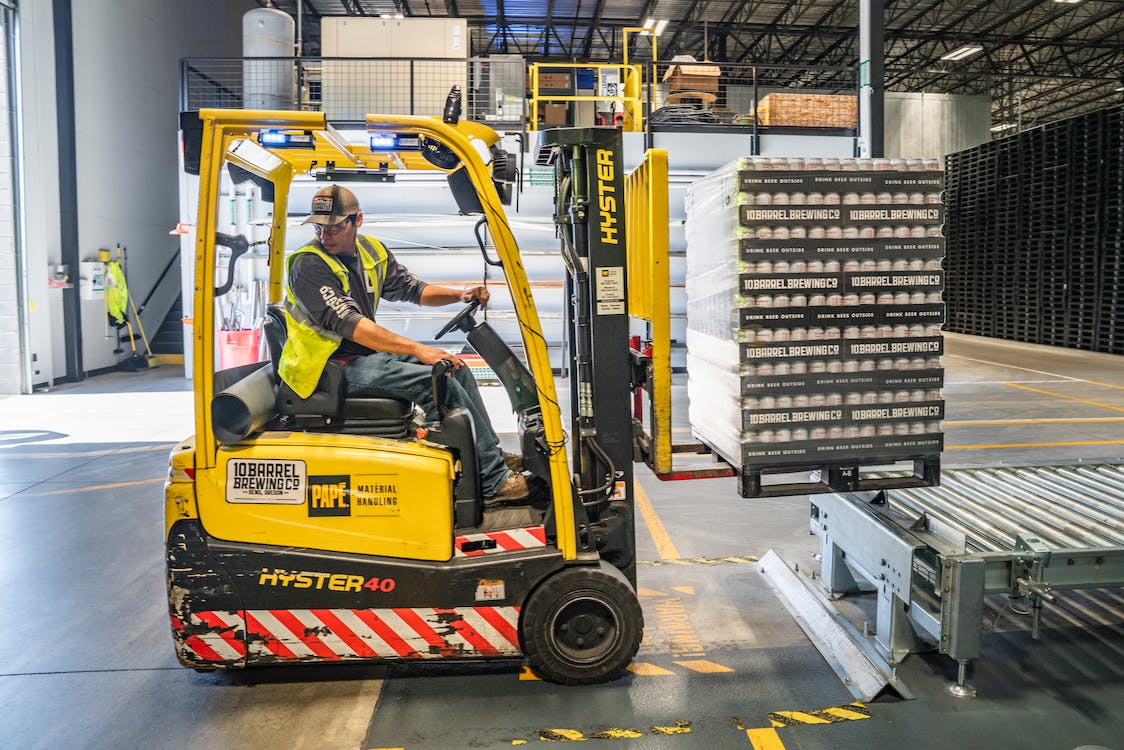 If you are looking to kickstart a career in logistics or planning to switch your career to the industry, you can opt for certifications like
TLI20419 Certificate II in Warehousing Operations
TLI30319 Certificate III in Supply Chain Operations
Career Pathways with TLI20419 Certificate II in Warehousing Operations
TLI20419 Certificate II in Warehousing Operations is the foundation-level certification that provides the knowledge and skills required for working in the distribution, warehousing, and storage industry. The work will involve various tasks, including functions and procedures of jobs in warehousing. The certification will cover knowledge and skills in areas like
Receiving, storing, and despatching goods
Operating a forklift
Conducting stock checks and inventory management
Maintaining workplace health and safety
Communicating effectively with colleagues and customer
The course will prepare you for entry-level job roles, including
Warehouse operator: The role will include responsibilities of day-to-day operations in the warehouse, such as receiving and storing goods, picking and packing orders, and operating equipment like forklifts.
Forklift driver: As a driver, you will be responsible for operating a forklift to move goods around the warehouse, load and unload deliveries, and assist with storing goods.
Warehouse Assistant: A warehouse assistant works under the supervision of a Warehouse Manager to assist with day-to-day tasks, such as receiving deliveries, restocking shelves, and preparing orders for shipment.
Stock Controller: A stock controller monitors inventory levels, coordinates stock movements, and ensures the accuracy of inventory records.
Warehouse Coordinator: The responsibilities of the job role will include coordinating the movement of goods within the warehouse, scheduling deliveries, and communicating with suppliers and customers.
Logistics Coordinator: A logistics coordinator plans and schedules the movement of goods and coordinates with carriers to ensure timely deliveries to customers.
Inventory Specialist: An inventory specialist is responsible for managing inventory levels and ensuring the accuracy of inventory records.
TLI30319 Certificate III in Supply Chain Operations is a higher-level certification for individuals looking to advance their careers in the logistics industry. The certification is designed to provide the skills and knowledge required to work as a logistics operator. Job roles relevant to the certification are
Warehouse Supervisor: A warehouse supervisor supervises the general operations of a warehouse and its staff, along with measuring and reporting the effectiveness of activities in the warehouse.
Logistics Coordinator: A logistics coordinator oversees the movement of goods, schedules deliveries, communicates with suppliers and customers, and ensures the timely and efficient flow of goods.
Supply Chain Planner: A supply chain planner is responsible for developing and implementing plans for the efficient flow of goods and materials and coordinating with suppliers, manufacturers, and customers to ensure timely delivery.
Procurement Officer: As a procurement officer, you will be responsible for procuring goods and materials for an organization, negotiating contracts, and helping with inventory management.
Supply Chain Administration Officer: The role of a supply chain administration officer revolves around supporting the warehouse and the staff with administrative duties like processing orders, tracking deliveries, and ordering stocks.
Logistics Administration Officer: The responsibilities of a logistics administration officer will include supporting all supply chain processes, from managing shipping to coordinating deliveries.
Logistics is a highly rewarding career pathway with a wide range of job roles and advancement opportunities. Here are a few reasons why you should choose a career in logistics
The logistics industry is constantly evolving and changing, so there are always new challenges to overcome and growth opportunities.
There are many roles within the logistics industry, including supply chain management, transportation, and warehousing. This provides opportunities for career growth and advancement.
Australia is a major player in the global logistics industry, providing opportunities to work with companies and organizations worldwide
Logistics professionals in Australia can earn competitive salaries. According to talent.com, the average salary of a logistics professional is $78,570 per year, with entry-level positions offering over $63,000 per year.
There are many opportunities for advancement within the logistics industry, including management positions and leadership roles.
Many other industries, such as manufacturing, retail, and healthcare, rely on logistics. This means there is always a demand for skilled logistics professionals, providing career stability and security.
Enrolling in warehousing and logistics courses with DP Training can be your first step toward developing a fulfilling career in the logistics industry. The certification will help you develop the skills required for an entry-level logistics job.
Don't miss out on the opportunity to kickstart your career in logistics! Invest in your future with our nationally recognized logistics courses – TLI20419 Certificate II in Warehousing Operations and TLI30319 Certificate III in Supply Chain Operations.
Our expert instructors will provide hands-on training and industry-relevant knowledge to help you succeed. Enrol today and start your journey toward a fulfilling and lucrative career in the logistics industry!
Contact Us today to launch your career with our Warehousing and Logistics courses.
Frequently Asked Questions
1. Are warehousing and logistics courses suitable for people with no prior experience?
Yes, the curriculum of our warehousing and logistics courses is specifically designed for individuals with no prior experience in the industry. These courses provide a foundation of knowledge and skills, allowing you to start a career in logistics.
2. Does the warehousing and logistics course include practical training?
Yes, DP training's online warehousing and logistics courses offer practical training as part of the program. The training allows you to apply the acquired knowledge and skills in real-life situations, providing valuable experience for your professional development.
3. Are the online logistics courses recognized?
Our warehousing and logistics courses are nationally recognized and comply with the state and federal regulatory body requirements of the Australian Quality Training Framework.