Have you ever wondered what it takes to transform your community from a place into a vibrant, thriving home?
The answer lies in the tireless efforts of community service workers – the unsung heroes who dedicate themselves to strengthening the community.
If you are looking to become a community services worker and make a meaningful impact in the lives of people with diverse needs, you need the right set of skills and qualities.
The Role of Community Service Workers in Community Building
Community service workers are professionals who are on the frontlines of community development. They work directly with individuals and groups to address various social, economic, and psychological challenges. A
community service worker works in various settings, including community centres, hospitals, healthcare facilities, schools and educational institutions, daycare centres, non-profit organisations, social service agencies, and government agencies.  The roles and responsibilities of a community service worker encompass a broad spectrum of activities, such as
Providing Support: These professionals offer emotional, financial, and practical support to individuals and families facing various challenges, from housing insecurity to mental health issues.
Assessing Needs: Community service workers evaluate the community's needs, identifying areas where support and assistance are required.
Advocating for Change: They also serve as advocates for individuals and groups who may be underserved, working to change policies and systems to promote equality.
Educating the Community: They are also responsible for spreading awareness on health, safety, education, and social services.
Crisis Intervention: In times of crisis, such as natural disasters or economic downturns, community service workers provide immediate aid and support.
Top 10 Skills for Community Service Workers
To excel in their roles and maximise their impact, community service workers must possess a diverse set of skills. Here are the top 10 essential attributes that empower you to be a good fit for the role and lead the charge in transforming your community. 
1. Empathy and Compassion
Empathy is the ability to identify and understand another person's point of view and feelings. It is at the heart of community service work. The ability to understand the feelings of others is essential when dealing with individuals facing adversities.  Compassion and empathy are the driving force behind building trust and rapport. 
A community service worker cannot support those in need without empathy and compassion. To cultivate and demonstrate empathy and compassion, service workers should: 
Community services workers can create a safe space for individuals to share their feelings and concerns by listening actively.
They approach each situation without judgement, recognising that everyone has unique circumstances.
They should offer support and assistance with a genuine desire to make a positive difference.
Community service workers should treat everyone with respect and dignity, regardless of the circumstances.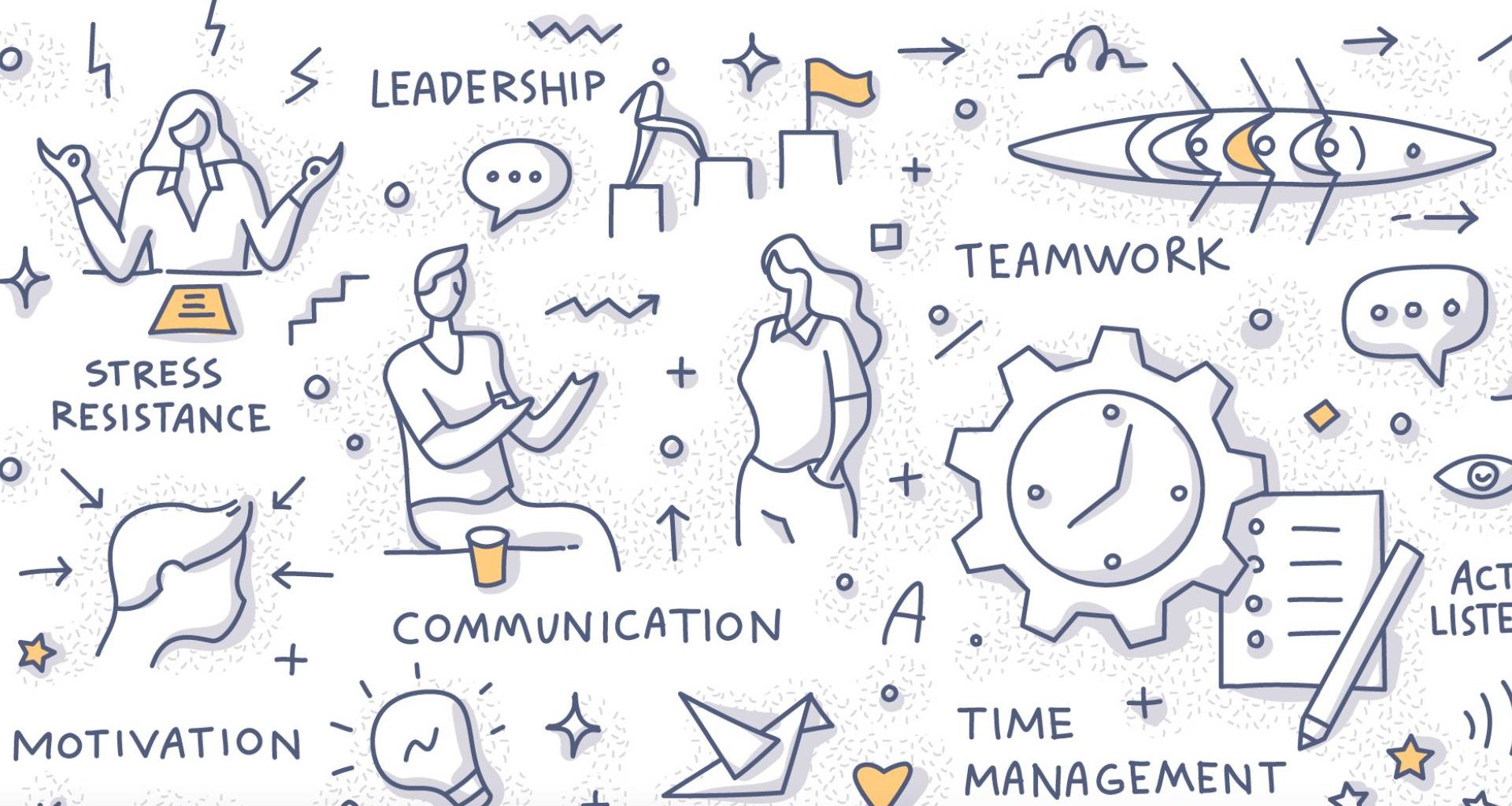 2. Effective Communication
Effective communication is another fundamental skill for community service workers. They must be able to convey information clearly, listen actively, and interact with diverse groups of people. Strong communication skills enable them to build relationships, disseminate vital information, and advocate for community needs.
Verbal Communication Skills:
Clarity: Speak clearly and concisely to ensure clients understand your information.
Active Engagement: Encourage clients to express themselves and ask questions.
Cultural Sensitivity: Be aware of cultural differences and adapt your communication style accordingly.
Conflict Resolution: Use effective communication to resolve conflicts and address issues.
Non-Verbal Communication Skills:
Body Language: Pay attention to your body language, ensuring it aligns with the message you're conveying.
Empathetic Expressions: Use facial expressions and gestures that reflect empathy and understanding.
Effective communication is essential when explaining available resources, providing instructions, and helping clients make informed decisions. It fosters trust and transparency in the relationship with the client.
3. Problem-Solving 
Community service workers often encounter multifaceted issues that require creative solutions. Identifying problems, analysing root causes, and implementing effective solutions are crucial. Problem-solving skills enable workers to find innovative approaches to address the unique challenges of the community, resulting in tangible and sustainable improvements. Here is how community service workers can develop problem-solving skills to address community issues effectively:
Identify problems by actively engaging with community members and conducting needs assessments.
Collaborate with colleagues and community members to brainstorm solutions.
Implement, monitor, and evaluate the outcomes of problem-solving initiatives.
4. Leadership and Teamwork
Leadership skills are crucial for community service workers who often need to take charge of projects, guide community members, and drive initiatives forward. Strong leaders inspire others, set goals, and lead by example.
At the same time, community service workers also need strong teamwork skills. They must collaborate effectively with diverse groups of people, fostering a sense of shared responsibility and working together towards a common goal. Balancing leadership and teamwork is a delicate art that community service workers must master.
5. Time Management
Community service workers often juggle multiple responsibilities, including organising events, managing projects, and meeting with community members. Effective time management is essential to stay on top of these tasks and ensure no important details are overlooked.
Time management techniques such as setting priorities, creating schedules, and delegating tasks can help community service workers accomplish their goals efficiently while avoiding burnout.
6. Cultural Competence
A community service worker needs to work with diverse communities; they must be culturally competent to serve all members effectively. Cultural competence involves understanding and respecting the cultural backgrounds, values, and traditions of the people they work with. Skills related to cultural competence include
Cultural sensitivity training to identify and address potential biases.
The ability to adapt communication and services to suit diverse cultural needs.
An appreciation for the richness and diversity of cultural perspectives.
Community service workers who are culturally competent can better connect with and serve the needs of individuals from various backgrounds, promoting inclusivity and equality.
7. Resource Management
Resource management is a crucial skill for community service workers who often work with limited resources. This skill involves making the most of available funds, time, and materials to maximise the impact of community projects and services. Some resource management skills required for community support workers include:
Budgeting and financial planning.
Efficient allocation of resources to meet community needs.
Identifying alternative resources and potential partnerships.
Community service workers who excel in resource management can stretch limited budgets and make a bigger difference in their communities.
8. Networking and Collaboration
Building and maintaining relationships with other community organisations and service providers is key to successful community service work. Networking and collaboration enable community service workers to access additional resources and expand their impact.
Collaborating with local nonprofits, government agencies, and businesses can enhance the impact of community service initiatives. This skill will also help community service workers stay informed about available resources and opportunities. Community service workers should have the following skills:
Partnership Building: Identifying and establishing partnerships with other organisations.
Communication: Maintaining open lines of communication with collaborators.
Resource Sharing: Sharing knowledge, resources, and support with other service providers.
9. Active Listening
Active listening is a skill that goes hand in hand with effective communication. It involves more than just hearing words; it means paying close attention to the speaker, understanding their feelings and perspectives, and responding appropriately.
Active listening allows community service workers to gain a deeper understanding of the challenges, concerns, and aspirations of community members. It fosters trust and openness, as community members feel heard and valued. Here are a few tips to become a better listener:
Maintain eye contact to show engagement.
Avoid making premature judgements.
Use verbal and non-verbal cues to demonstrate understanding, such as nodding and summarising what has been said.
Ask clarifying questions to ensure you have a comprehensive understanding of the speaker's perspective.
10. Conflict Resolution
Conflicts can arise within communities, and community service workers must be equipped to handle them effectively. Conflict resolution is the skill of addressing disputes and disagreements peacefully and constructively.
They may need to mediate conflicts between community members, address tensions within local organisations, or deal with interpersonal disputes. Strategies for resolving conflicts:
Mediation and negotiation: Facilitating discussions and helping parties find mutually acceptable solutions.
Communication skills: Listening to both sides, reframing issues, and ensuring that all perspectives are heard.
Problem-solving: Identifying the underlying causes of conflicts and working to address them.
Conclusion
Community service workers play a pivotal role in building stronger communities. With the right skills, individuals can become the catalyst of change and address the needs and challenges of those in need.
If you have these skills and are thinking of building a fulfilling career in community services, you can take the first step by enrolling in Community Service Courses by DP Training. Enrol in Certificate III In Community Services, a nationally recognised qualification that will empower you to make a meaningful difference in people's lives. Join us today to build a brighter future in the field of community services.