Congratulations, DP Training alumni! You have completed your certification successfully with DP Training and are now ready to build a promising career in your chosen field. But your journey doesn't end here; in fact, it's just the beginning.
To excel in your chosen field and stay ahead of the curve, ongoing professional development is crucial as it helps in shaping your career trajectory, enhancing your skills, and keeping you competitive in the job market.
In this blog, we will explore the significance of post-graduation professional development and provide you with a comprehensive guide on how to elevate your career through continuous learning and growth.
Benefits of Continuous Professional Development
Continuous Professional development is a structured approach to learning and skill development to enhance your knowledge and expertise in your field of choice. Here are the key benefits of continuing professional development:
Increased Expertise: Continuing professional development (CPD) allows professionals to delve deeper into their areas of expertise, becoming specialists in their fields. It sharpens their skills and knowledge, making them more valuable assets to employers.
Career Advancements: CPD opens doors to new opportunities and career growth. Employers value professionals committed to ongoing development, making it easier to secure promotions or transitions to more challenging roles.
Stay updated with Industry Trends: With continued professional development, individuals can stay informed about the latest industry trends, best practices, and emerging technologies. This ensures they remain relevant and adaptable to changing market demands.
Enhanced Problem-Solving Skills: Continuous learning and exposure to new ideas improve critical thinking and problem-solving abilities. Professionals are better equipped to address complex issues and find innovative solutions.
Staying Competitive in the Job Market: The job market is constantly evolving. To remain competitive, professionals must keep their skills up-to-date and adapt to changing industry trends. Employers are more likely to consider candidates who are committed to continuous learning.
Increased Job Satisfaction: Personal growth and career advancement often lead to greater job satisfaction. When professionals feel that their work is meaningful and aligned with their goals, they tend to be happier.
Personal Growth: Continued professional development isn't just about professional development; it also contributes to personal growth. Learning new skills and knowledge can enrich a person's life and increase overall well-being.
Steps to Post-Graduation Professional Development 
1. Assessing Your Current Skills and Goals
Before beginning your professional development journey, it's essential to assess your current skills and define your career goals. Here's how to get started:
Take some time to reflect on the skills and knowledge you acquired during your DP Training. What are your strengths, and where do you feel you could improve? Self-assessment is the first step in identifying areas for growth.
Where do you see yourself in your career in the next one, five, or ten years? Setting clear career goals and objectives will provide you with a roadmap for your professional development journey.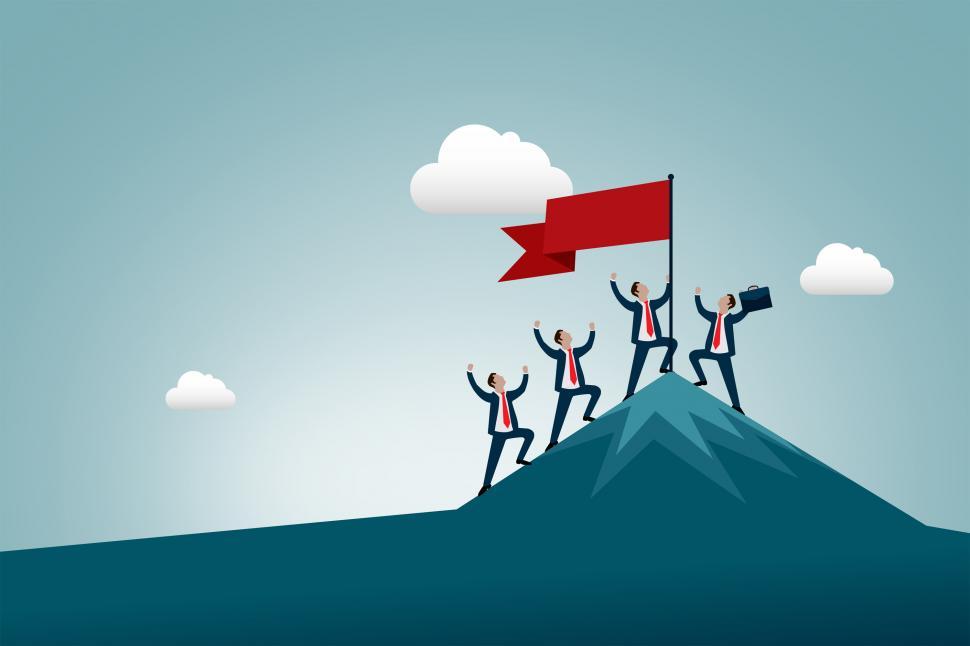 Based on your self-assessment and career goals, pinpoint the areas where you need improvement. Do you need to develop technical skills, leadership abilities, or specific industry knowledge? This will guide your choice of professional development activities.
2. Choosing the Right Post-Graduation Path
Once you have a clear understanding of your career goals and areas for improvement, it's time to choose the right post-graduation path to continue your professional development. Here are some options to consider:
Graduate Programs: Pursuing a master's or doctoral degree can be an excellent way to deepen your knowledge in your field and open up new career opportunities.
Certifications: Many industries have certifications that are highly regarded. Obtaining relevant certifications can enhance your credentials and expertise.
Online Courses: Online learning platforms offer a wide range of courses that allow you to acquire new skills and knowledge at your own pace.
Tailored Workshops and Seminars: Look for workshops and seminars that address your specific needs and interests. These can provide focused learning experiences.
The choice you make should align with your career goals and take into account your current skills and resources. Consider what will provide the most value and help you reach your objectives efficiently.
3. Developing a Personalised Learning Plan
Once you've assessed your skills and set your career goals, the next step is to create a personalized learning plan that aligns with your objectives. Here is how you can develop a learning plan tailored to your needs:
Selecting Relevant Courses and Workshops: Research and choose courses, workshops, or training programs that directly address the skills and knowledge areas you want to develop. Look for options that fit your schedule and learning style.
Prioritizing Time Management: Effective time management is essential to balance your professional development with your other commitments. Create a schedule that dedicates specific time slots for learning activities and stick to it. You can choose training partners that offer blended and self-paced learning.
Evaluating Resources: Consider the resources you have at your disposal, such as online materials, mentors, and networking opportunities. These resources can support your learning plan and help you reach your professional development goals.
4. Execution
With a personalized learning plan in place, it's time to implement it. This involves actively engaging in the chosen learning activities and progressing toward your goals.
Commitment and Consistency: Stay committed to your plan and be consistent in your efforts. Learning is a gradual process, and regular practice and study are key to success.
Seeking Feedback and Guidance: Don't hesitate to seek feedback from mentors, colleagues, or instructors. Their insights can help you identify areas for improvement and refine your learning strategy.
Assessment and Reflection: Periodically assess your progress and reflect on your achievements and setbacks. Adjust your plan as needed to stay on track and adapt to changes in your goals or circumstances.
5. Overcoming Challenges
When starting your professional development journey, you may encounter challenges. It's important to be prepared for these challenges and have strategies to overcome them. Common challenges you may face during your journey include:
Balancing Work and Education: Managing a full-time job alongside further education can be challenging. Effective time management and a clear schedule are essential.
Financial Constraints: Education and professional development can be costly. Explore scholarship opportunities, part-time programs, or employer-sponsored education options to alleviate financial burdens.
Changing Industries: If you're considering a career change or transitioning to a new industry, be prepared for the learning curve. Research and networking will be crucial during this transition.
Work-Life Balance: Pursuing further education can affect your work-life balance. It's essential to communicate your goals and commitments with your family and employer to find a balance that works for you.
Conclusion
Elevating your career is a rewarding journey that requires dedication and a strategic approach to professional development. Professional development is an ongoing process, and the efforts you invest in it will pay off in terms of professional growth, career advancements, and competitiveness in the job market. So, take that first step towards your post-graduation professional development and watch your career soar to new heights.
Are you a DP Training alumni looking to enhance your skills and boost your career?
DP Training offers a wide range of online course accreditations, including online government-funded courses, to help you reach your full potential. Don't miss out on the chance to advance your career with our nationally recognized certifications. Explore your options today!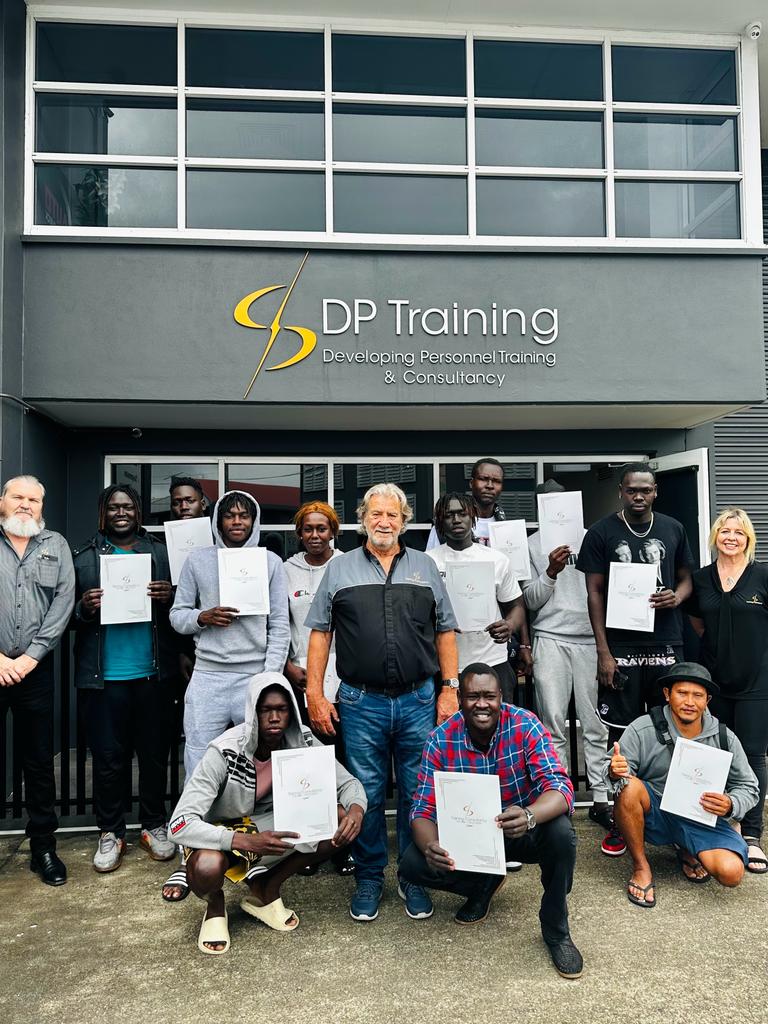 Frequently Asked Questions
1. Does DP Training offer Government-funded courses for its Alumni?
Yes, DP Training offers government-funded courses to support students by subsidizing their tuition fees. Funding availability varies across different State/Territory jurisdictions, and students need to meet specific eligibility criteria. Click here to know more about our online government-funded courses.
2. What are some effective ways to stay updated on industry trends and changes?
Staying informed about industry trends is crucial. Subscribe to industry publications, participate in webinars and seminars, and engage in online discussions about your field. Networking with professionals in your industry is another effective way to keep up with the latest developments.