Here is All You Need to Know about

Aged Care and Home Care in Australia
How can a Certificate III in Individual Support Help me Pursue a Career in Aged Care and Home Care?
The Royal Commission is keen to ensure that all care professionals have the skills and knowledge required for current and future aged care demands. The ideal place to begin is with a CHC33021 Certificate III in Individual Support – Ageing & Disability. This will give you the extensive, practical, and relevant training, allowing you to feel confident in providing care beyond compliance in the aged care profession.
A Certificate III in Individual Support – Ageing and Home Community Care is a qualification that reflects the role of professionals in the community and/or residential settings who follow a personalized plan to provide person-centred support to persons who may require assistance due to aging, disability, or other factors.
A CHC33021 Certificate III in Individual Support – Ageing & Disability provides employment opportunities in roles including Support Worker, Nursing Assistant, Assistant in Nursing, Care Worker, Aged Care Worker, and Personal Care Giver.
We All Have Heard about Aged Care Support, but What Exactly is it?
As you get older, it becomes more challenging to do things independently.
Aged care is all about providing support to older people either in their own facilities. The purpose of senior care is to allow older individuals to stay connected to the community, be more independent, take care of their health and safety, and meet their cultural and social needs (Parliament of Australia, 2016).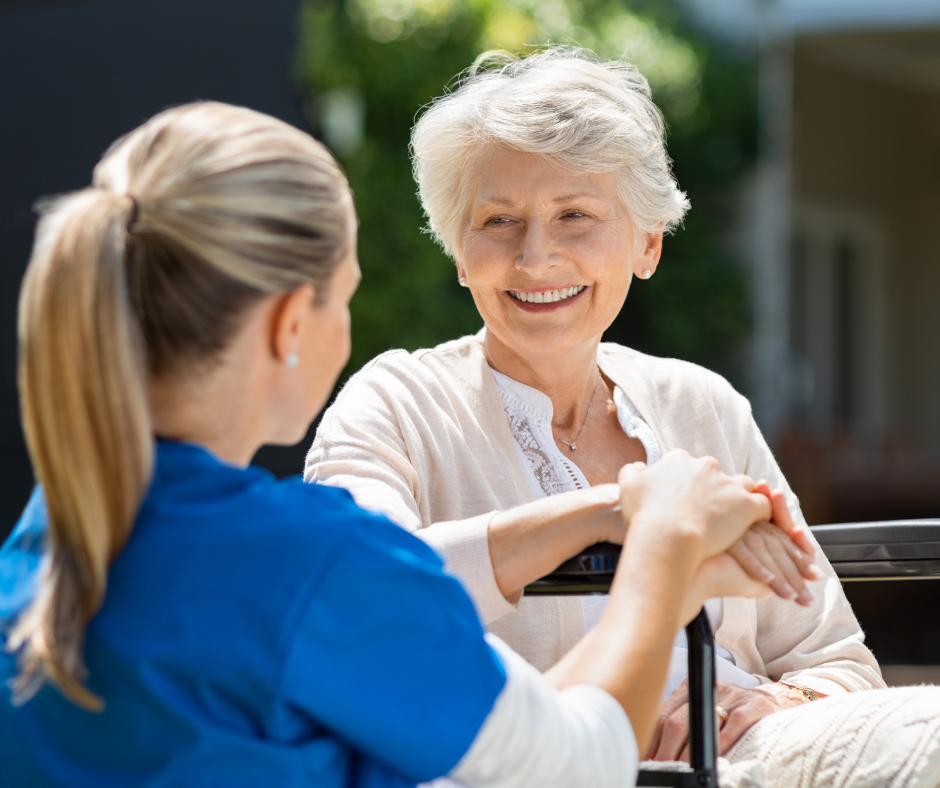 Types of Aged Care Services
Aged care services are categorised into three types: care at home, residential care in aged care (nursing) homes, and short-term care (after-hospital and respite care) (Australia Government – Department of Health, 2021).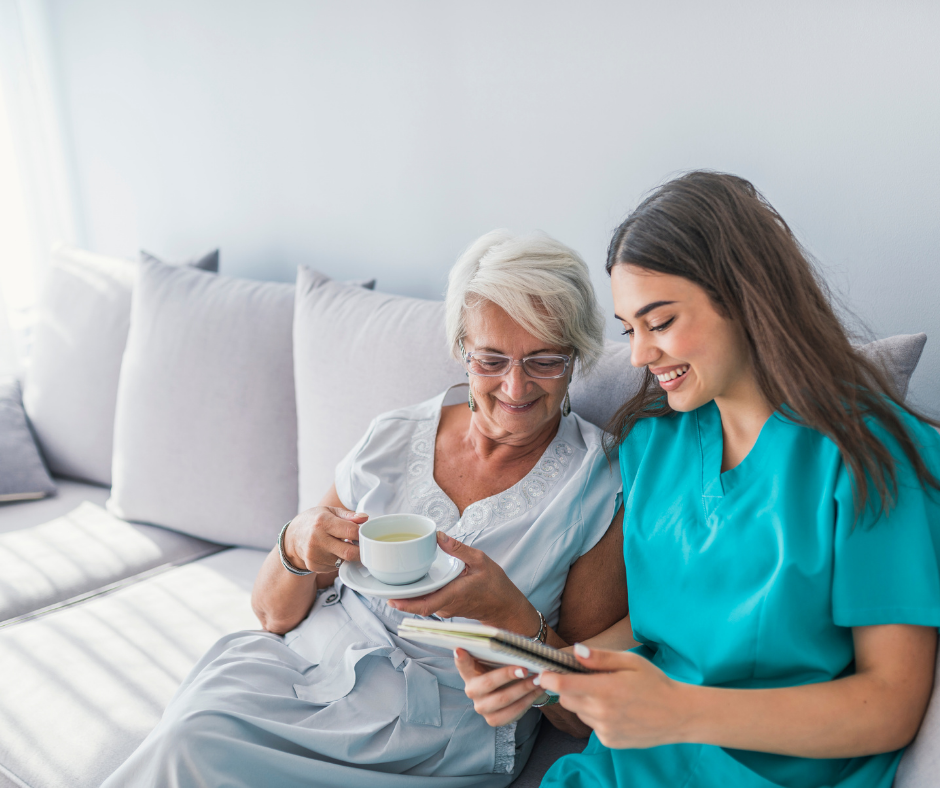 In-home care services offer support to help individuals stay independent for as long as possible. Care providers can assist with personal care (dressing, eating, bathing, etc.), transport, shopping, housework, physio, social outings, and home modifications and equipment (Parliament of Australia, 2016).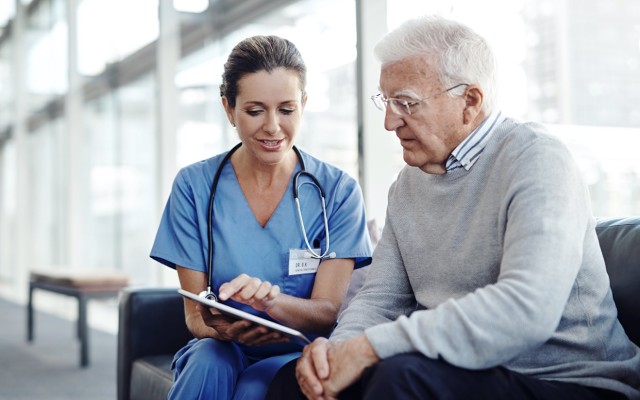 Residential care in aged care homes
Residential care in aged care homes is for older people who can no longer live at home, and need ongoing help with everyday tasks or health care. Supervision is available 24hrs in aged care homes (Myagedcare, 2022).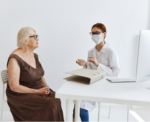 Short-term care can help you enhance your well-being and independence, or it can help you get back on your feet following a hospital stay. It can also provide you or your caregiver with a break. Short-term services might be provided at your home, at an elderly care facility, or in the community (Australia Government – Department of Health, 2021).
What do the Job Prospects Look Like?
Aged care is one of Australia's largest service industries. According to the most recent National Aged Care Workforce Census and Survey, there were around 366,000 paid workers (84 per cent) and 68,000 volunteers (16 per cent) in the aged care sector in 2016.
In 2018–19, around 1.3 million persons received aged care services. The Commonwealth Home Support Programme (approximately 841,000 individuals) was the most often utilized service in 2018–19, followed by residential senior care (about 243,000 people) and Home Care Packages (about 133,000 people) (Aged Care Royal Commission, 2021).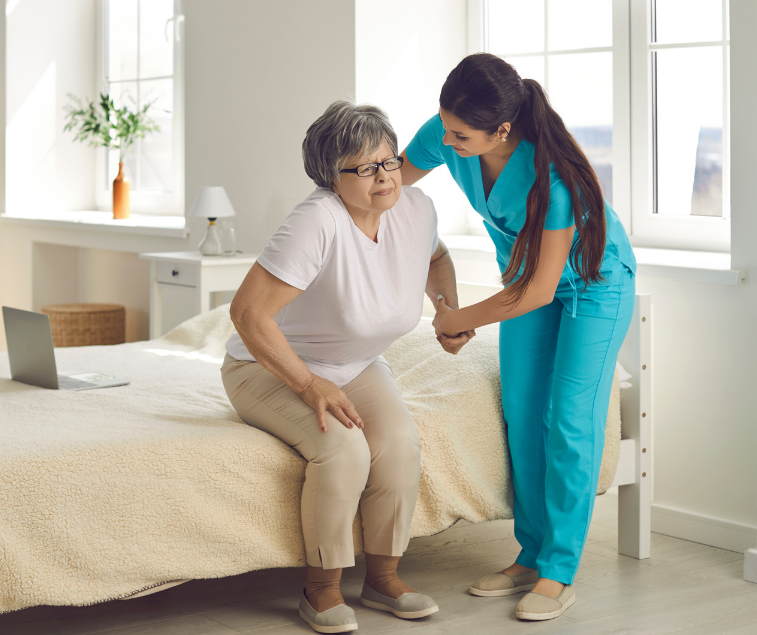 Did you know?
According to the Aged Care Royal Commission Final Report summary, Australians aged 85 and over will climb from 515,700 in 2018–19 to more than 1.5 million by 2058! (Aged Care Royal Commission, 2021). Therefore, the demand for foraged care support will rise gradually over the coming years.
How to be Part of the Competitive Growing Industry?
Whether you're choosing aged care because you want to help others or because you want to earn a good income, the aged care sector has the ability to provide you with exactly that; especially in light of the Royal Commission's recommendations to enhance award salaries and remuneration across all aged care worker jobs. From career opportunities to the fulfilling nature of work in the field, senior care has a lot to offer its staff. As a care worker, you can improve the quality of life for some of the most vulnerable members of our communities, thereby improving their health and wellness.
Suppose you're ready to begin training for relevant and fulfilling aged care professions. In that case, our trainers are dedicated, and empathetic, and have extensive industry experience to assist you in reaching your professional objectives.
Join our Certificate III Individual Support (Ageing, Home and Community)
If you wish to enrol, click onto our website
Other Courses:
Certificate IV in Ageing Support
---
Sources