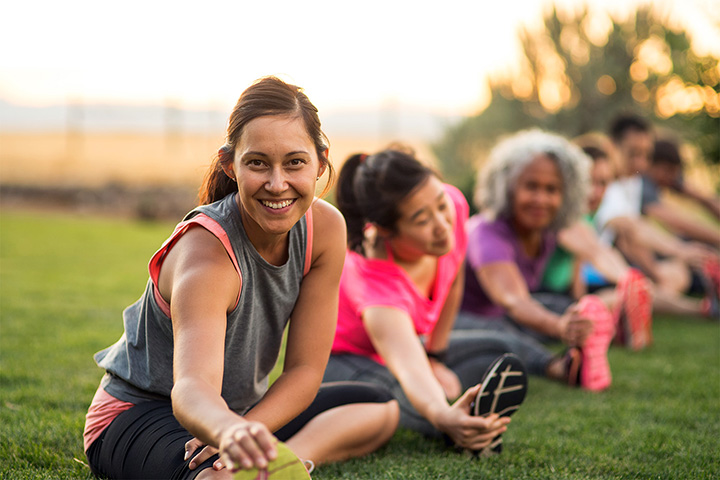 Enhancing Quality of Life: The Benefits of doing a Cert 4 in Leisure & Health
Enhancing quality of life is crucial for overall well-being and happiness. Leisure and health are closely linked concepts, as engaging in leisure activities can positively impact one's overall health and well-being.
Therefore, if you're interested in working with vulnerable community members and making a difference in their lives, then CHC43415 Certificate IV in Leisure & Health is definitely for you. Once you complete this course and receive a Cert 4, you can work as a leisure and therapy assistant or as a leisure and therapy worker and be the reason for someone's smile.
In this article, we will explore the benefits of obtaining a Cert IV in Leisure and Health, alongside course objectives and overview.
Overview of Doing a Leisure and Health Course in Australia
A Certificate IV in Leisure and Health is a vocational education and training (VET) course available in Australia. This qualification is designed to provide individuals with the skills and knowledge to work in the leisure and health industry.
The course covers a wide range of topics, such as anatomy and physiology, exercise programming, client management, and communication skills.
The course typically takes around 12 months to complete and can be studied full-time or part-time. The course is designed for people who want to work in roles such as Community Recreation Activity Assistant, Day Support Officer, Day Centre Worker, Weekend Activity Officer, Recreational Activity Officer, Community Leisure & Health Officer, and Disability Assistant Officer.
Certificate IV in Leisure and Health is an intermediate-level course to advance your career in community services and acquire the abilities you need to support people in a diverse range of settings.
Program Objectives at DP Training
At DP training, we believe in offering fun learning experiences to our students so that their focus isn't interrupted by boredom. We also offer flexible training and assessment models to meet every individual's requirements.
Cert 4 Program Objectives:
Understanding human anatomy and physiology and how it relates to exercise and health.
Providing students with the skills and knowledge to design, deliver, and evaluate safe and effective exercise programs for various clients.
Teaching students how to communicate effectively with clients and other professionals in the leisure and health industry.
Developing students' skills in client assessment, program planning and delivery, and program evaluation.
Overall, the program aims to equip students with the knowledge, skills and attributes to enable them to work in the Leisure and Health industry with a high level of autonomy and to provide safe and effective exercise programs for clients.
A Cert 4 in Leisure & Health can lead to various careers in the health and wellness industry. Some examples include:
Fitness instructor
Leisure and recreation worker
Community health worker
Rehabilitation Assistant
Health promotion officer
Program Coordinator
Leisure facility manager
Wellness coach
Personal trainer and many others.
There are several benefits of studying a Certificate IV in Leisure and Health. Some of these benefits include the following:
Potential Career Outcomes:
Upon the successful completion of the course, numerous career options await you. Some potential career options include Fitness instructor, Leisure and recreation worker, Community health worker, Rehabilitation Assistant, and many others. You have so many options, and with proper research, you can make the best career out of these.
If travelling is your thing, you will have multiple exciting opportunities with leisure and health qualification. As per your skill set, you can be an event coordinator at a cruise ship or a recreation group leader at a resort. Moreover, you can even design programs to keep your guests entertained and give them a memorable and enjoyable holiday.
If you are passionate enough to bring change in young people's lives, this qualification can help you work in the youth centre. Here, you can design various programs to help the youth become independent and have confidence in themselves. You can also help them find opportunities to use their skills and talents to do something passionate.
Whatever you want to do or wherever your passion lies, developing a health and leisure skill set can open up many career opportunities. Also, who wouldn't like to work at a place where you can work and have fun at the same time?
Final Thoughts
Looking to kickstart your career in Health and Leisure? Take your first step, enrol with DP Training, and get the required skills and knowledge for this program. Upon completing the course, you will get CHC43415 Certificate IV in Leisure & Health, which can be used to get a job that helps bring a difference in people's lives.
With the help of experts and flexible study options, DP training can provide you with the best skills needed for a rewarding career. Apart from this, DP Training has various Community Service Courses that help you get started.
Contact Us today to kickstart your career in Health and Leisure.
Frequently Asked Questions
1. What are the key topics covered in a Cert 4 in Leisure & Health?
A Cert 4 in Leisure & Health typically covers various health, wellness, and fitness topics. Some of the key topics that may be covered include:
Anatomy and physiology
Fitness assessment and exercise prescription
Health and wellness promotion
Risk management and injury prevention
Communication and customer service
Business and management
Special populations
Industry standards and regulations
Please note that specific topics covered may vary depending on your chosen program and institution
2. What are the prerequisites for enrolling in a Cert 4 in Leisure & Health program?
Prerequisites for enrolling in a Cert 4 in Leisure & Health program may vary depending on the institution and program you to choose. However, some general prerequisites that you may be required to meet include the following:
Age: You may be required to be 18 or older, to enrol in the program.
Education: Some programs may require a high school diploma or equivalent.
Physical fitness: Some may require you to pass a physical fitness test or have a certain level of physical fitness to enrol.
Medical clearance: Some may require medical clearance from a healthcare professional.
CPR and First Aid certification: Many may require current CPR and First Aid certification.
Background check: Some may require a background check for the enrollment process.
It's essential to check the specific prerequisites for the program you are interested in to ensure you meet all the requirements before applying.
3. Can a Cert 4 in Leisure & Health program help me to work in a specific field or industry?
Obtaining a Certificate IV in Leisure and Health can equip you with the necessary expertise and competencies to pursue a career in a wide range of health, wellness, and fitness-related fields and industries. This certification can qualify you for various roles in areas such as:
Fitness and leisure centres
Aquatic centres
Community Health
Rehabilitation
Aged care
Corporate Wellness
Remember, some jobs may require additional education or experience, while others may require you to pass a certification exam or be licensed before you can work.